Exclusive styles - Enhanced natural light - Made to measure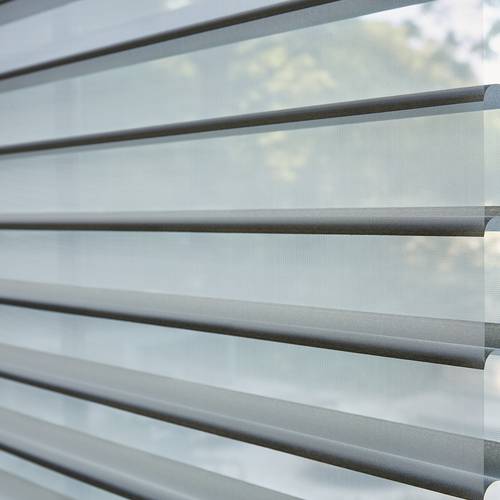 Superbly stylish
Light-loving fabrics in floating vanes, stylish Silhouette® Shades take the harshest light and transforms it into softly diffused light. Simply tilt the fabric vanes to enjoy beautiful daylight whilst filtering out glare.
Silhouette® Shades Inspiration Gallery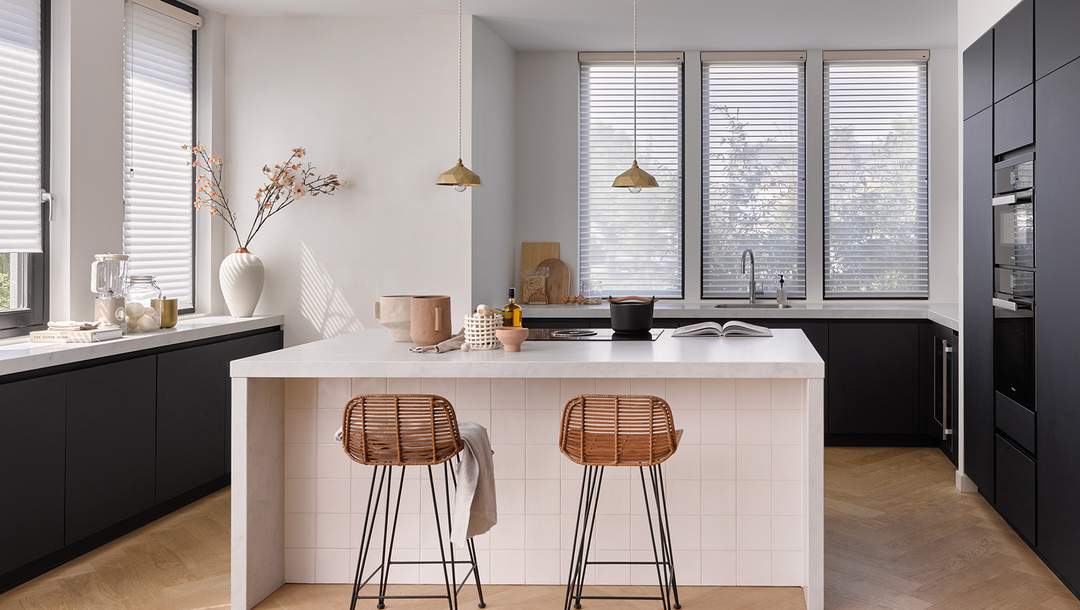 Silhouette® Shades - Kitchen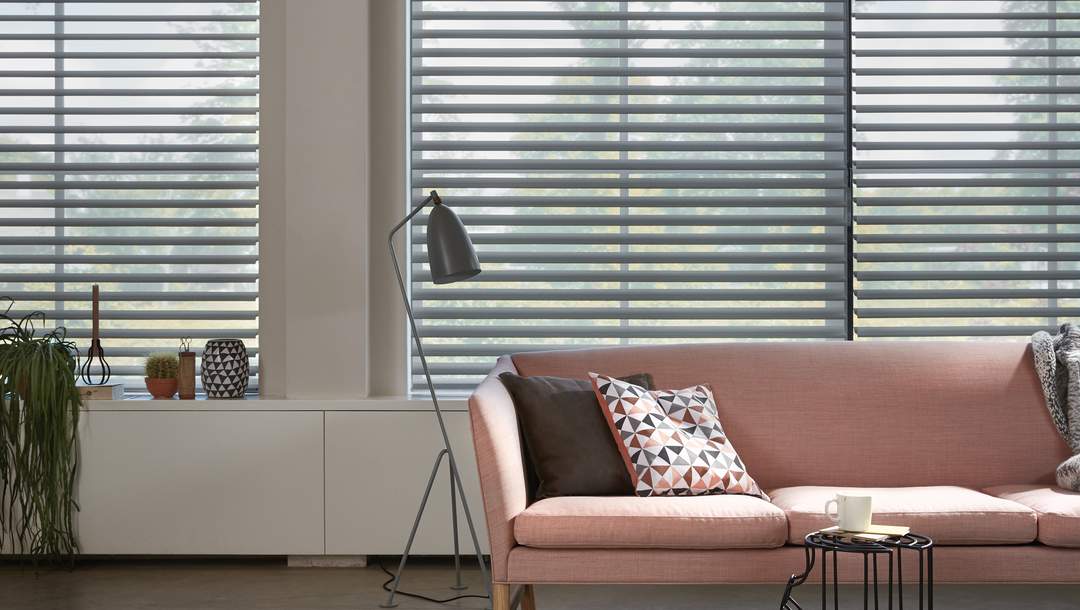 Silhouette® Shades -Living room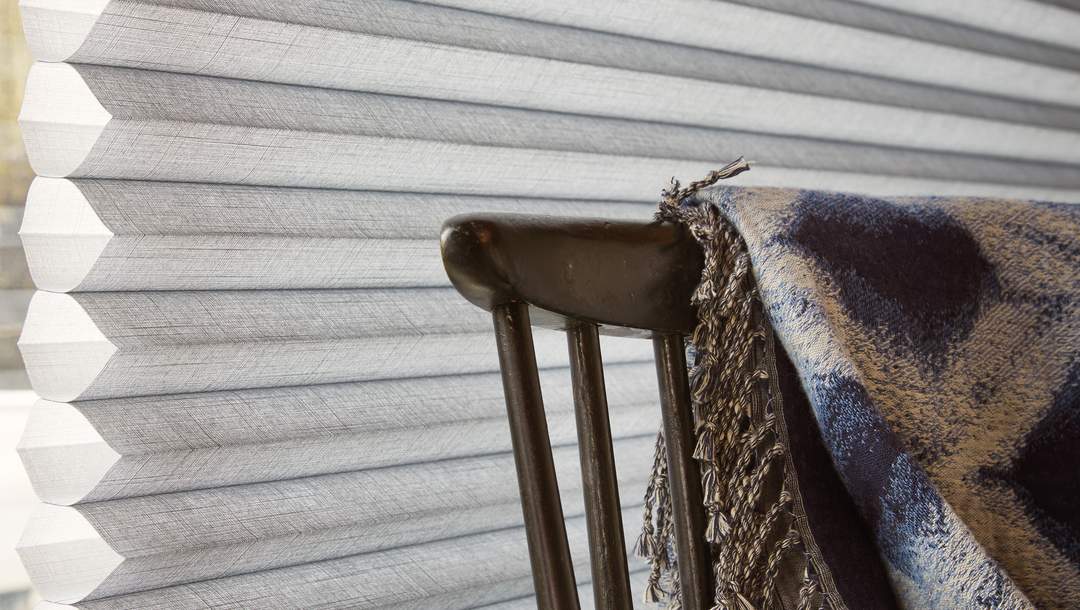 Silhouette® Shades - Fabric style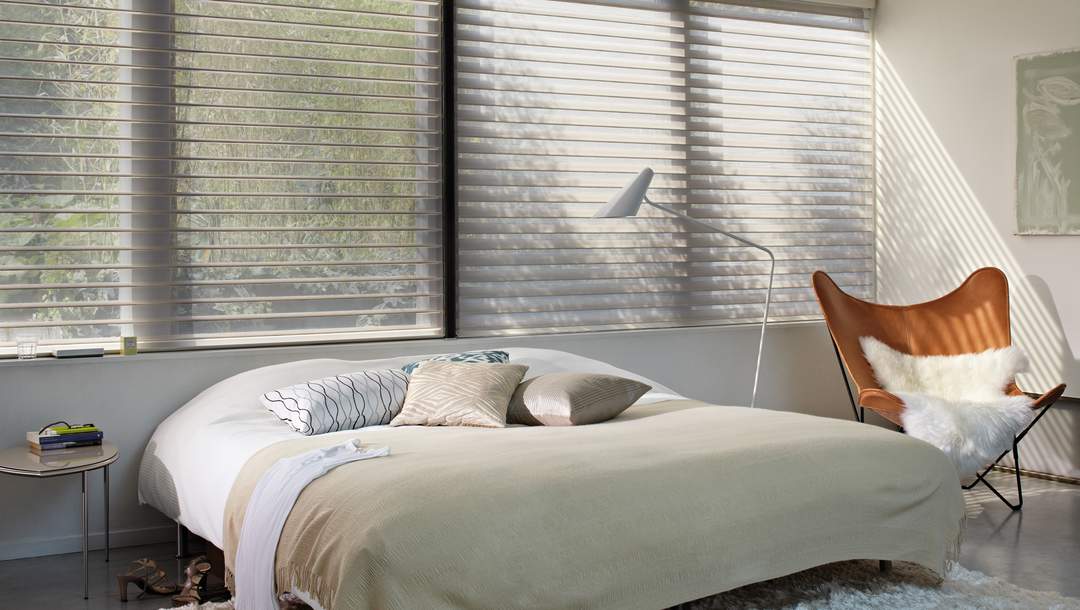 Silhouette® Shades - Bedroom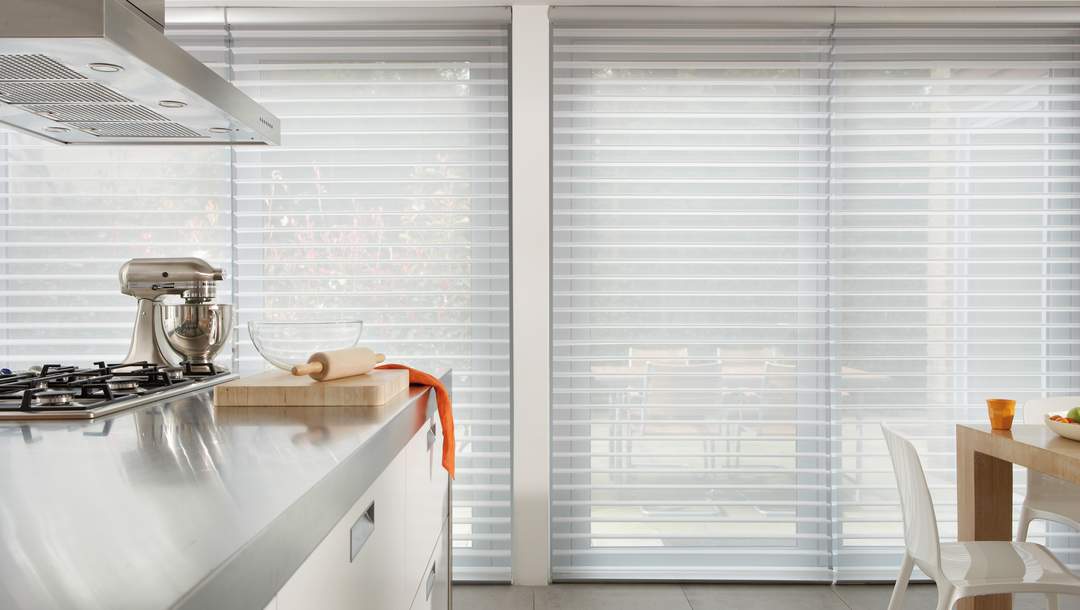 Silhouette® Shades - Kitchen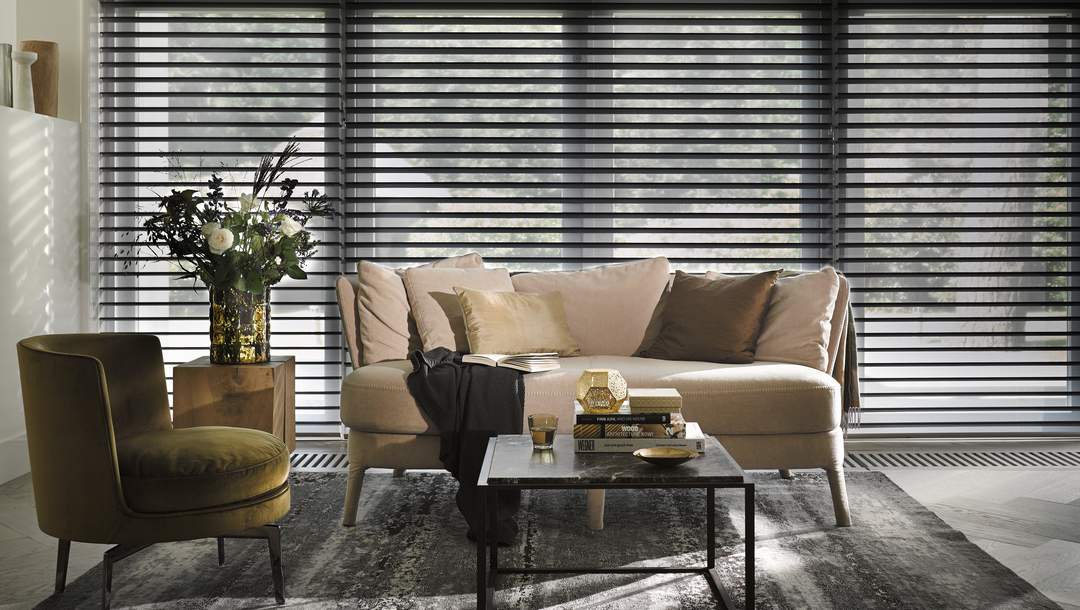 Silhouette® Shades - Soft Grey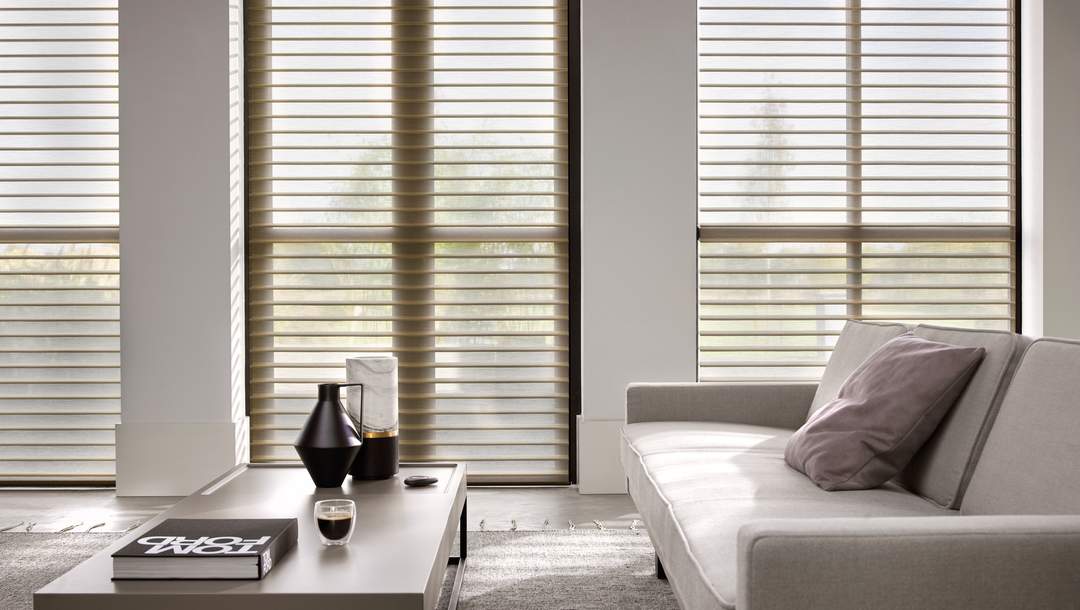 Silhouette® Shades - Modern drawing room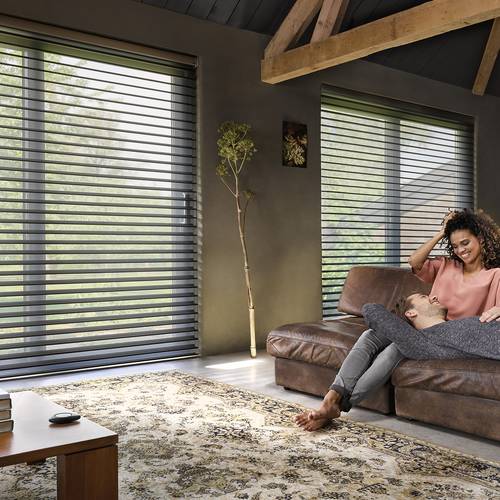 Perfect Tone
From on-trend and classic neutrals in whites and creams to soft greys and blues, Silhouette® Shades come in a range of attractive colours to complement every décor style.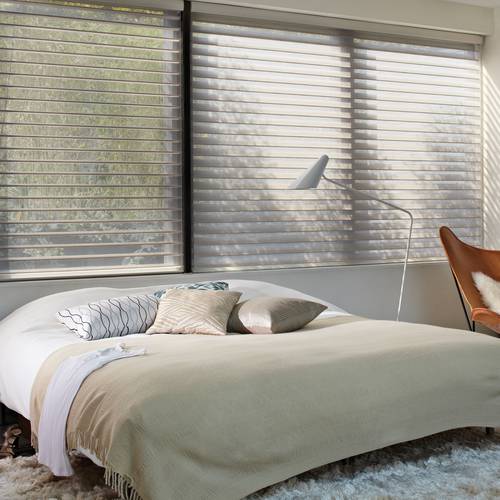 Privacy & Light Control
Our Silhouette® Shades feature a special white sheer that obscures the view into your home, providing daytime privacy even when the vanes are open. For complete privacy and light control, simply tilt the vanes to your desired position.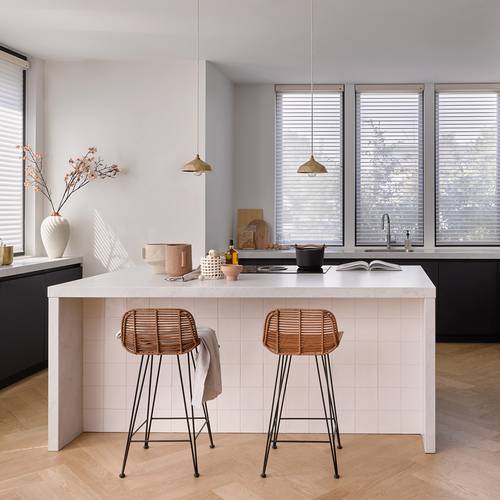 Winning Finish
From natural linens, soft silks, and modern sheer fabrics, our expanded range of Silhouette® Shade fabrics offers limitless design options for every room from the living room to the bedroom.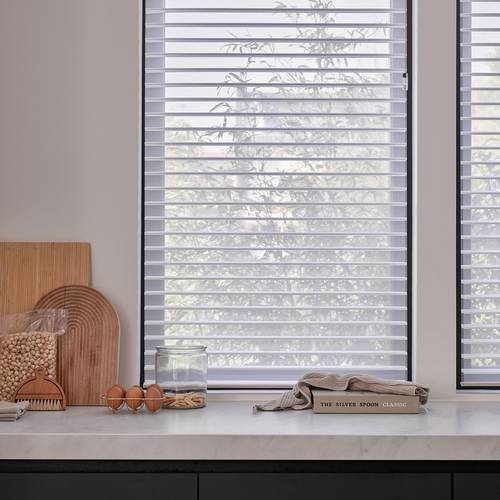 All in the details
Our NEW 50 mm and 75 mm Silhouette® vanes, beautifully balance your windows from very small to extra-large windows and patio doors, all with a soft fabric style.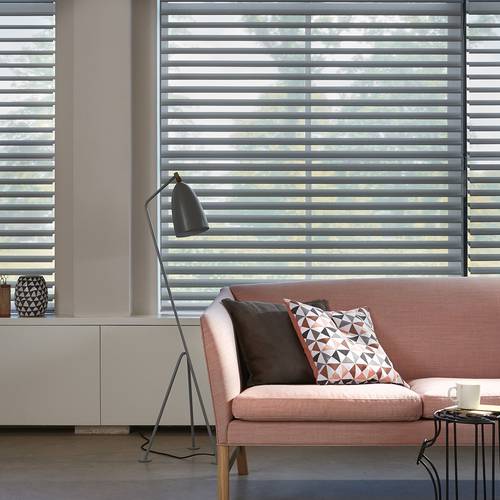 Silhouette® Shades
Made to Measure for You
From the wow factor in the living room to a stylish and safe solution for a playroom, you'll enjoy the same Luxaflex® quality and service.