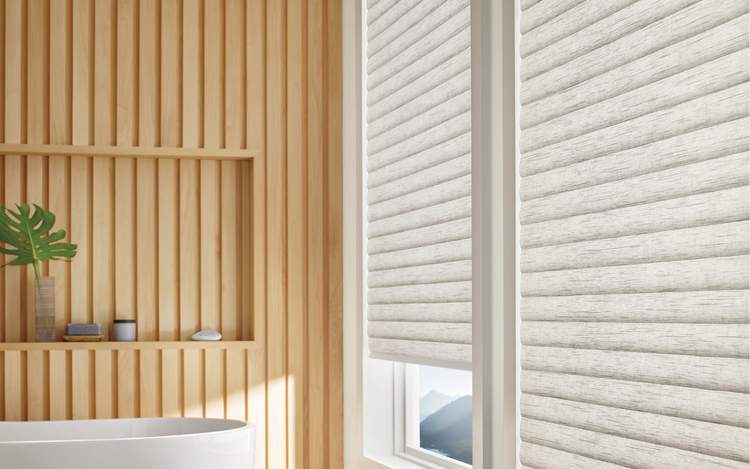 Made to Measure for your home
Why Choose Made to Measure Luxaflex® Window Treatments?
A Perfect Fit & Operation
When you invest in a Luxaflex® window treatment, you'll be guaranteed quality, a unique design, and outstanding craftsmanship.
There is nothing like the style and quality of a window treatment that's been made to your exact specification. Beautiful light control, energy efficiency, and the convenience of smart home control are just some of the benefits that made to measure Luxaflex® window treatments will bring to your home and windows.
Created for your Unique Home
We individually manufacture each Luxaflex® product to your unique requirements from the very best materials with meticulous attention to detail at every stage.
From beautiful fabrics to exclusive designs and sustainable materials, Luxaflex® window treatments have a unique look that's been tailor-made for your lifestyle.
That's the Luxaflex® difference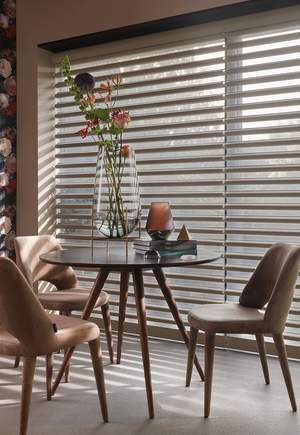 Specialist Window Treatment Retailers
The Luxaflex® Difference – Specialist Window Treatment Retailers
For over 70 years we've dedicated ourselves to studying the properties of light at the window, discovering new ways to transform light, privacy, and energy management in the home.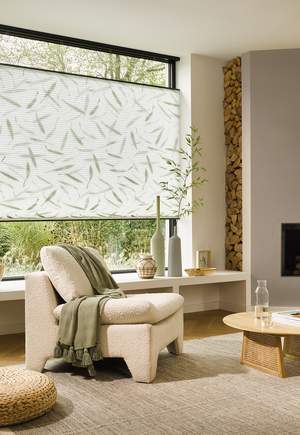 Identifying Your Needs
Identifying Your Needs
During your consultation, we will take special care to understand your requirements - from room darkening solutions for a good night's sleep, to shade for a sunny room or child-safe blinds for a nursey.
You can also explore your design preference from modern to classic styles and look at the full range of exclusive material choices from wood to fabrics.
From the very start, you'll be able to get the very best advice on the right Luxaflex® products for your home and style. You just can't get this service or attention to detail and advice when you buy an off-the-shelf product.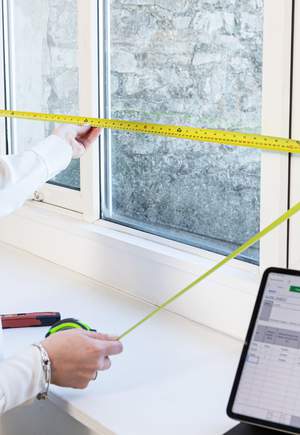 Professional Measuring Service
Professional Measuring Service
Getting the Details Perfect
Once you've shortlisted your products, your Luxaflex® retailer will visit your home to precisely measure your windows and room and check important details like your light or privacy needs.
This is an important step to ensure a perfectly made window treatment with stress-free installation. Today's modern windows often come in unusual shapes adding a design feature to a room. But don't worry, as made-to-measure products can fit virtually any shape or size window, from extra small to extra-large. This is not something you can get with a standard off-the-shelf blind with limited sizes.

We don't offer online pricing because every window and room will have different needs and it is important to get an accurate quote based on your unique windows and style preferences.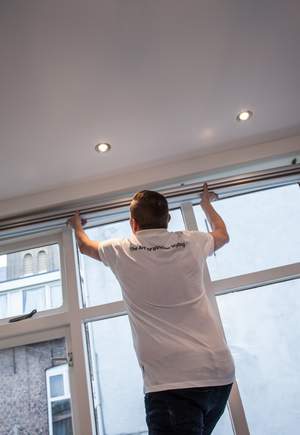 Perfect Installation
Perfect Installation
After you've made your final selection and purchased your Luxaflex® products, we then individually craft your window treatment design.
Once your new window treatments are ready, your Luxaflex® retailer will return to complete a flawless installation and show you how to operate your new blinds or shutters. Expert fitting is essential for the perfect operation of your window blinds and ensures you can manage the light, enjoy more privacy, and importantly, help your home be more energy efficient by keeping the warmth in and the cold out.

All you need to do now is sit back and enjoy the view!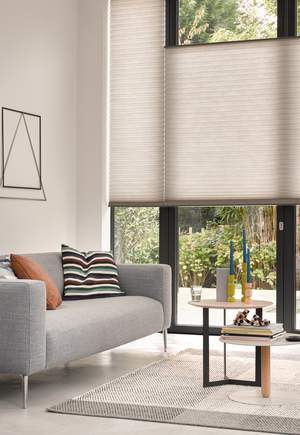 Luxaflex® Duette® Shades
The Luxaflex® Difference
It's all these steps we take to ensure you enjoy the best in quality, functionality, and style.
That's the difference when you select a bespoke Luxaflex® product made individually for you, providing years of enjoyment and durability in contrast with a standard off-the-shelf product with limited options.

From your first experience at your local Luxaflex® retailer to professional measuring, expert installation, and aftercare, we pride ourselves on exceptional customer service and guarantee all our products.