Sustainable Certifications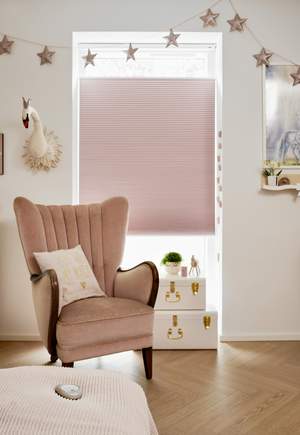 Duette® Shades
Committed to Sustainability

At Luxaflex ®, We don't just say our product solutions are sustainable – we verify they are with leading, highly respected independent institutions and we commit to international sustainability standards.
Learn how the certified materials and design processes we use, help you to create a beautiful and sustainable home for your family.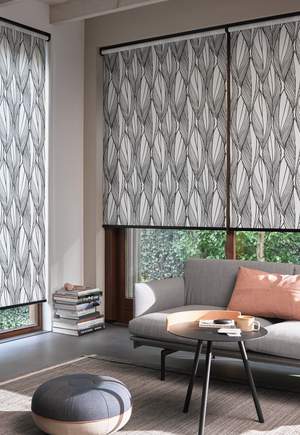 Sustainable Roller Blinds
Leading international certifications

Designed with Sustainability in Mind
We work with four principal sustainability certification systems including Cradle to Cradle Certified™, OEKO-Tex® Standard 100, GREENGUARD Certified, and the Forest Stewardship Council. (FSC).
Our design philosophy focuses on developing innovative window treatments manufactured with responsible materials and processes to minimise waste and preserve precious resources.
Functional and stylish, our unique products help create more sustainable and energy-efficient homes by managing light, insulating rooms against heat and cold, saving energy.
We help our customers live more sustainably and reduce their footprint through smart design and manufacturing.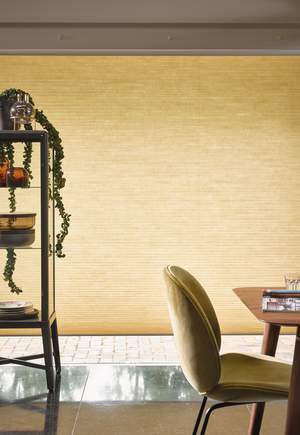 Sustainable Duette® Shades
What does Cradle - Cradle Certified™ mean?
Using materials and processes that meet the highest possible standards for safety and sustainability are central to the Luxaflex® vision.
To assess and certify the soundness of our materials, we have adopted the internationally recognised Cradle to Cradle Certified™ product standard.
The starting point for the Cradle-Cradle approach is that at the end of a product's lifecycle it can become a source for something new. Not simply recyclable, but a high-quality source having at least the same quality as the original material.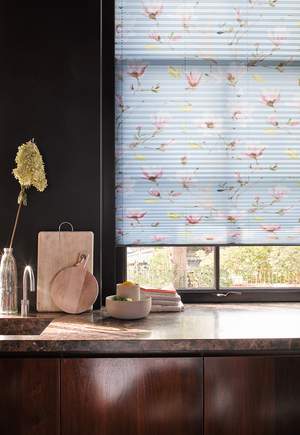 Sustainable Plisse Shades
Cradle to Cradle Certified™ Live more sustainably
This means when you buy a Cradle to Cradle Certified™ product you can make a responsible choice for your family as the products are made without exploiting nature.
At Luxaflex® many of our products including Roller Blinds, Pleated Shades, Duette ® Shades, Vertical Blind fabrics, and Aluminium Venetian Blinds, have been awarded the Bronze Level Cradle to Cradle Certified Certified™ stamp.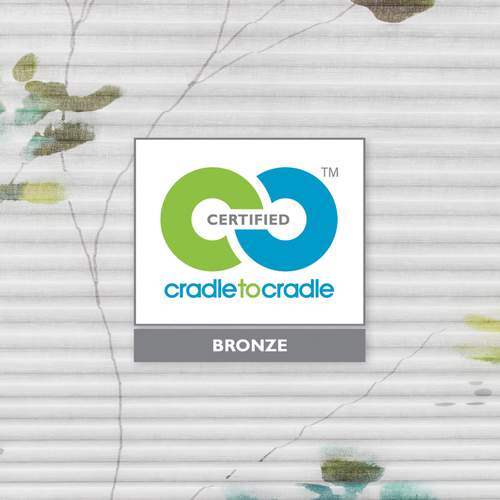 The Full Story
The Cradle - Cradle Story

Discover the
Cradle-Cradle story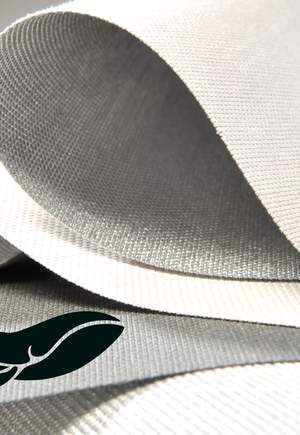 Sustainable Roller Blinds
GREENGUARD Certified for healthier indoor air quality
Why is a healthy indoor environment important?
The majority of everyday chemical exposure in people occurs through the air we breathe in our homes, offices, schools, and other indoor environments. Commonly referred to as volatile organic compounds (VOCs).
These airborne chemicals are used to manufacture building materials, interior furnishing, cleaning products, and personal care products. VOCs can include both naturally occurring and man-made compounds and some VOCs are harmful to our health.
Sustainable Venetian Blinds
How does GREENGUARD Certified help?
By choosing Luxaflex® products with GREENGUARD Certification, you are creating a healthier indoor environment for your home and reducing chemical exposure.
GREENGUARD certification standards are among the most rigorous in the world, so you can be confident that these certified products live up to their claims.
This important certification assures Luxaflex ® windows covering products contribute to healthier indoor air quality in your home.
Our GREENGUARD certified products include: Roller Blinds, Pleated Shades, Duette ® Shades, Vertical Blind fabrics, and Aluminium Venetian Blinds
Watch the GREENGUARD video to learn more or visit the website.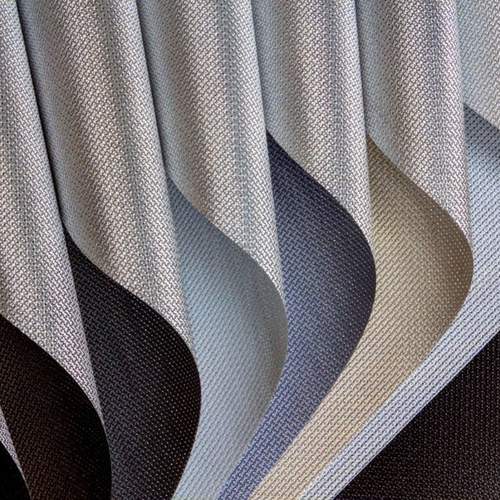 For Healthy indoor environments
GREENGUARD Certified

Lean about the
GREENGUARD process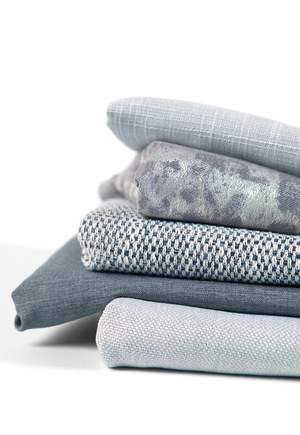 OEKO-TEX® Certification for confidence in textile
What does the OEKO-TEX® label mean?
STANDARD 100 by OEKO-TEX® is one of the world's best-known labels for textiles tested for harmful substances. It stands for customer confidence and high product safety. This globally recognised standard with test criteria is updated at least once a year on the basis of new scientific information or statutory requirements.
This independent certification and product label enable companies like Luxaflex® to make responsible decisions in favour of products that are harmless to health, environmentally friendly and manufactured in a fair manner.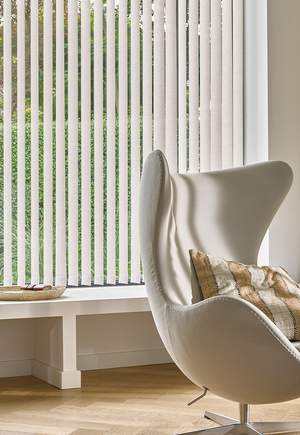 How does OEKO-TEX® STANDARD 100 help you?

If a textile carries the OEKO-TEX® STANDARD 100 label, you can be certain that the textile has been tested for harmful substances and that the material is, therefore, is harmless for human health.
Whether baby textiles, clothing, home textiles, or decorative materials, products carrying the STANDARD 100 label signal trust.
Luxaflex® OEKO-TEX® certified fabrics include our Roller Blinds, Plisse Shades & Vertical Blinds.
Explore the video to learn more or visit www.oeko-tex.com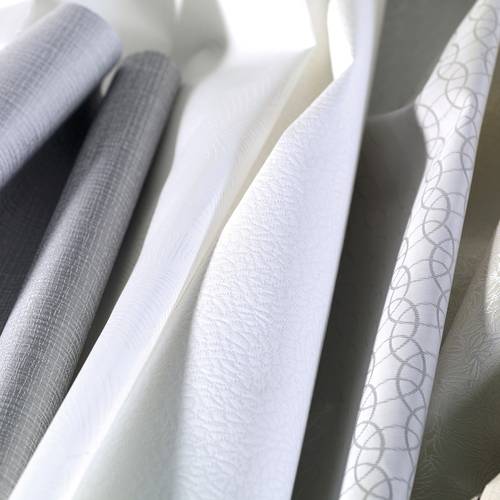 OEKO-TEX® Confidence in Textiles Certification
Learn how the indoor air quality in your home can be free from harmful substances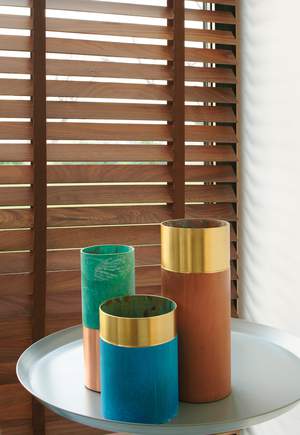 FCS® Sustainable wood blinds
Forest Stewardship Council® Certification
What does FSC® certified mean?
The FSC® system allows businesses and consumers to identify, purchase and use wood, paper, and other forest products made with materials from well-managed forests and/or recycled sources.
Luxaflex® Wood blinds and Shutters are made from FSC® certified wood from responsibly managed forests. FSC® is an international, non-governmental organisation dedicated to promoting responsible management of the world's forests.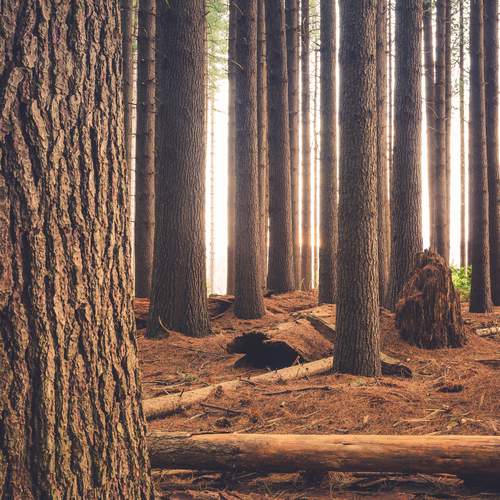 Persevering the environment
FSC® - Forests For All Forever

Find out about the important work for the important work the Forest Stewardship Council undertakes to help us live more sustainably and secure our planet's future.
Why Should I Choose Sustainable Window Blinds?

Custom-made Luxaflex ® blinds ( and other sustainable solutions for the home) can help your home become more energy-efficient and sustainable plus you'll help the wider environment in many ways;
Support the environment
Create a healthier indoor environment to live
Help your home become more energy efficient
Insulate your home against heat and cold
Reduce your footprint
Save precious natural resources
Reduce waste sent to landfills
Buy certified products that can be reused or recycled
Help reduce ocean pollution
Reduce the use of new materials
Save precious natural resources
Help the green economy grow