What's best?
As working from home has become the norm for many of us, the concept of a home office has evolved.
While a dedicated room with a door is still ideal, kitchens, dining tables, and other areas of our homes are doubling up as workspaces.
No matter where you set up shop when you begin your workday you want to feel good about walking into your office space each morning. A well-lit workspace is comfortable, inviting, motivating, and helps you focus.
Natural light - and the right window treatments can help you maximise its benefits— and play a big role in creating not only a pleasing atmosphere but a productive one.
Here are our tips and ideas for office blinds or shutters that might work for you.
Home Office Inspiration Gallery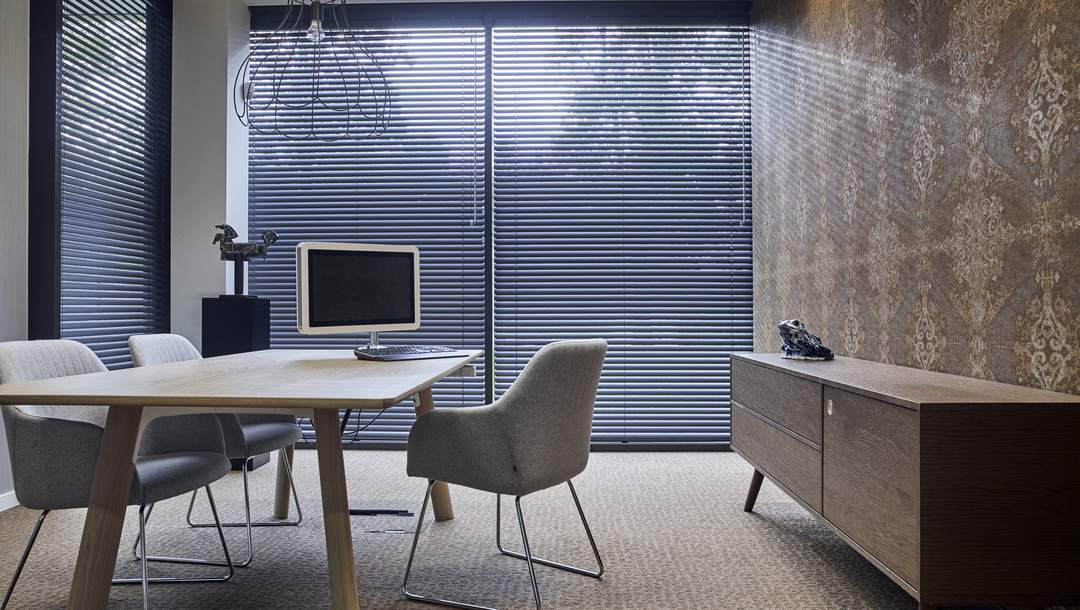 Office Blinds - Venetian Blinds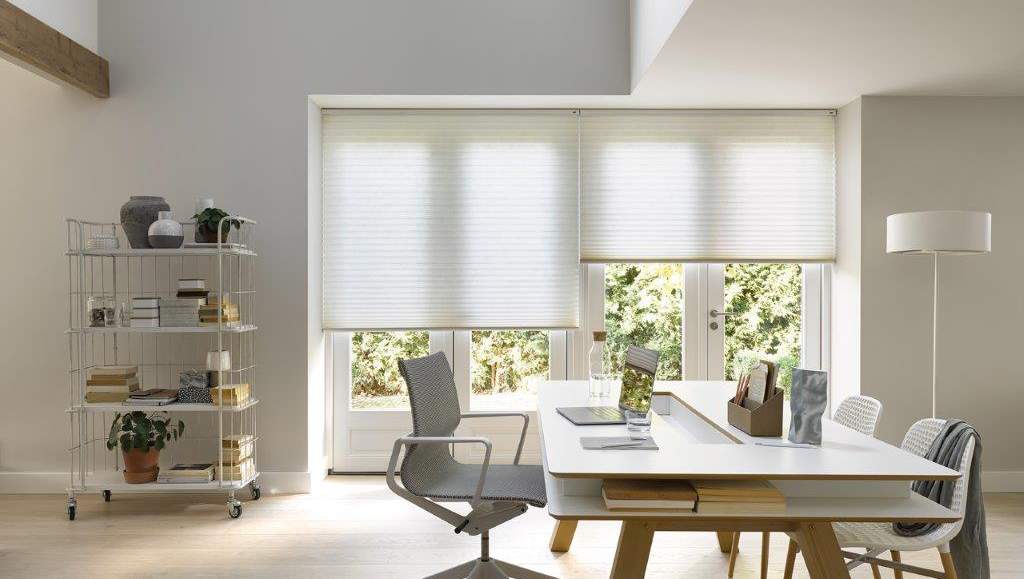 Office Blinds - Duette® Shades
Managing the Light
Daylight is by far the best option for concentration and well-being.
Managing the light in your home office is essential if you want to make the most of the available rays. Home office lighting should work day and night with protection from midday glare, but also be adequate for late-night projects.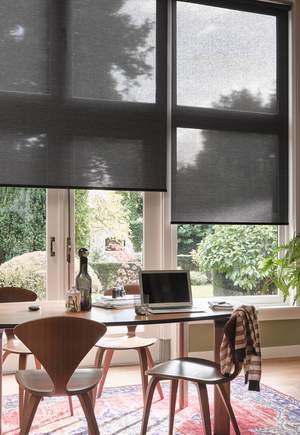 Roller Blinds
Office Blinds that Reduce Glare
While sunlight is welcome, if you're sitting at your desk with the office window behind you, the sun's rays can cause excessive glare on your computer screen.
And that can lead to either squinting up close or stretching back to see better, neither of which is ideal.
You can significantly minimize glare and reduce eyestrain by controlling natural light with roller shades. Their clean lines and classic look make them versatile enough for any room including the home office. Our Roller Blinds feature beautiful textures and designs that complement a range of décor styles. And the choice of light-filtering sheer fabrics means you can easily reduce glare when needed.
You can also reduce glare and maximize natural light with our unique range of blinds with a Top-Down/Bottom-Up operation. Simply adjust the blinds from the top-down, bottom-up, or in a combination of the two to get the perfect balance of light and privacy.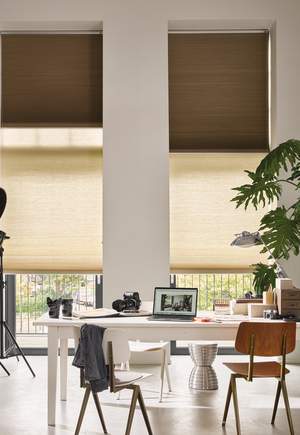 Luxaflex® Duette® Day & Night Shades
The Best Blinds for Comfort
Up to 50% of a home's heating and cooling energy can be lost through its windows - and when you're working, feeling too hot or too cold can interfere with your concentration.
But the right window treatments can help your overall comfort level.
The honeycomb design of our Duette® Architella® Shades, trap air at the window, creating an extra layer of insulation to keep you warmer in the winter and cooler in the summer. The honeycomb-within-a-honeycomb design is an excellent choice for energy-efficient office blinds.
These special blinds not only provide superior insulation and comfort; they're also available in a variety of beautiful fabric colours and special textures.
Luxaflex® Vertical Blinds - Office Blinds
The Best Office Blinds for Large Windows
If you have large windows or sliding glass doors in your workspace, modern Vertical Blinds are a superb option.
They offer superb flexibility with slats that can be moved precisely to enjoy natural light, reduce glare or preserve your privacy. And, you can also pull the slats fully back in a neat stack to reveal your view in all its glory.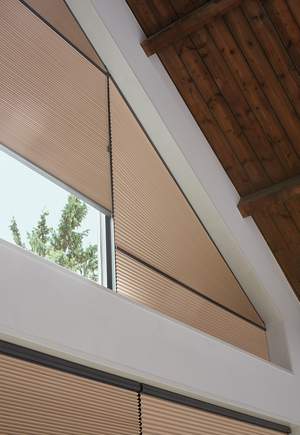 Office Blinds
Blinds for Every Window Type
Have an arched, angled, or circular window? Or maybe your office has bow, corner, or bay windows?
No matter what your office window design is, you can find a solution that reduces glare, helps you stay comfortable, minimizes distractions, and adjust easily.
Luxaflex® offers a whole range made to measure specialty-shaped blinds for unique windows. This means you'll find a beautiful solution for even the most challenging window design.